Head, Neck, Shoulder Massage 35 minutes $45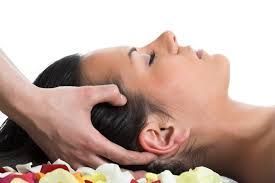 This massage is ideal for those who suffer from headaches, tension, or who sleep wrong. This half hour massage only focuses on the head, neck and shoulders - very common places to hold tension.
Muscle tension, aches and pains can often hold us back from doing the things we want or need to do. A head, neck and shoulder massage is very relaxing and targets the places you hold the most build up of stress – I will find your desired level of pressure, whether you need a strong massage to relieve built up tension, or a gentle and tranquil experience if you just need a break from busy life.
What can it treat?
A head, neck and shoulder massage is a wonderful way to ease shoulder and neck tension or a "kink" in the neck from strain or sleeping wrong, all while gaining a peaceful retreat from the outside world.
Head, Neck and Should massage may help:
Reduce stress
Release anxiety
Insomnia
Headaches and migraine
Muscle Tension
Increase circulation
Boost the immune system

A feeling of immense relaxation is the most likely benefit along with feelings of having had a "mini break". If you suffer from tension or anxiety you will most likely find some relief from these.
This massage can also help with a number of health conditions, including:
Relieve sinusitis
Jaw problems
Inner ear conditions
Tinnitus
Dizziness and Vertigo
Eye strain
Depression or Anxiety
1 Hour Therapeutic Massage $75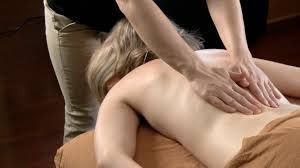 Swedish massage therapy is the modality that comes to mind when most people think about massage. As the best-known type of bodywork performed today, one of the primary goals of the Swedish massage technique is to relax the entire body. This is accomplished by rubbing the muscles with long gliding strokes in the direction of blood returning to the heart. But Swedish massage therapy goes beyond relaxation. Both Deep Tissue and Swedish massage is exceptionally beneficial for increasing the level of oxygen in the blood, decreasing muscle toxins, improving circulation and flexibility while easing tension.
A study conducted by the National Center for Complementary and Alternative Medicine, and published in The New York Times, found that volunteers who received a 45-minute massage experienced significant decreases in levels of the stress hormone cortisol, as well as arginine vasopressin-a hormone that can lead to increases in cortisol.
Heavy Swedish, alternating with Deep Tissue Massage Techniques
Additional Swedish massage techniques include circular pressure applied by the hands and palms, firm kneading, bending and stretching. Before and during your Swedish massage session, communication is encouraged with your massage therapist so that your massage is customized to your specific needs.
The benefits of this type of bodywork are wide-ranging and include relief from aches and pains, decreased stress levels in the body, enhanced mental clarity, improved appearance, and greater flexibility.
45 minute Massage $60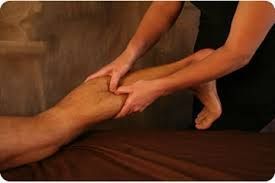 Deep Tissue Massage is a form of bodywork that aims to relieve tension in the deeper layers of tissue in the body. Deep Tissue Massage is a highly effective method for releasing chronic stress areas due to misalignment, repetitive motions, and past lingering injuries. Due to the nature of the deep tissue work, open communication during the session is crucial to make sure you don't get too uncomfortable. Keep in mind that soreness is pretty common after the treatment, and that plenty of water should be ingested to aid with the flushing and removal of toxins that will have been released from the deep tissue during the session.
Chair Massage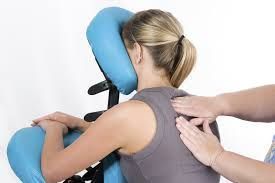 Chair massage is a popular way of relieving stress and tension. You receive your massage in a specialized ergonomic chair. In addition to the usual health benefits of massage, another benefit of chair massage is that it is done over the clothing. With seated massage, you can avoid the discomfort and awkwardness that you may feel in disrobing for a traditional massage. Also, chair massage sessions are usually shorter than traditional massage, making it convenient enough to fit into your busy schedule.
Couples Massage $160 Must text for appt.
Whether you're on a romantic getaway or simply treating yourselves to a spa session, a couples massage is a great way to relax and rejuvenate both you and your loved one. Despite the suggestive name, couples massages aren't just for couples -- friends and family members can also enjoy this invigorating experience together.
Couples massage can not be booked online. Please text 352.478.0975 to set up a couples massage, it requires coordinating schedules and can't be booked online.
Features
Couples massages are often provided at hotels, spas or massage practices. A larger room equipped with two massage beds provides the setting for the massage session. In establishments where couples massages are geared towards romantic partners, dim lighting and candles may accentuate the atmosphere. During a couples massage, one massage therapist is assigned to each individual so that massages can be provided simultaneously.
Effects
You and your partner may engage in a massage therapy session together in order to help each other feel more comfortable experiencing a massage; this is especially true if your partner is attending his first massage therapy session and will feel more at ease with you there. Couples massage can also be used as a way for you and a romantic partner, loved one or friend, to spend quality time together and become closer in your relationship.
For a couples session, massage therapy is usually intended for relaxation purposes rather than the healing of an injury. Swedish massage, the most common form of massage according to the American Massage Therapy Association, is often used in couples massage for its relaxing effects.
Benefits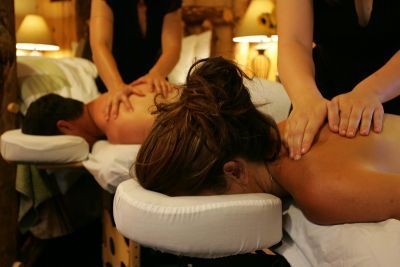 There are a number of physical effects associated with massage therapy from which you and your loved one can benefit during your session. Research supports the connection between massage therapy and short recovery periods for a variety of medical conditions. Among the conditions that may be eased due to massage therapy are musculo-skeletal disorders, fibromyalgia, insomnia, asthma, arthritis and depression. Massage therapy has also been shown to reduce stress and strengthen the immune system.