Welcome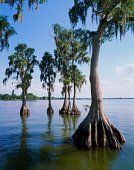 Welcome to my Website!
Hello ! My name is Lisa Logan, and I am a LMT, ( Licensed Massage Therapist). I am a graduate of Florida School of Massage and have been waiting my whole life to finally get into this field. I love Massage and helping people feel better whether they are coming in for neck, shoulder, back, hip, leg, knee, foot pain, headaches, carpal tunnel syndrome, sciatica, depression, anxiety or just plain stress. It is my goal to alleviate your pain.
My massage technique is an integrative method, I combine a heavier handed Swedish massage approach in the beginning to warm the tissue, then I move into some deep tissue work on your problem areas, and try to locate trigger points and do my best to relax the tissue causing your muscle soreness and tension.
For those who have never received a massage, please allow me to briefly explain how it works. You may easily schedule your session online, whether you are experiencing any muscle pain or spasms or, if you are just seeking a relaxing massage. Most sessions last for one hour, typically I work on your back, legs, feet, arms, chest, shoulders, neck and head. You are in charge at all times and I can skip any areas that you are not comfortable having worked on. Please know that I will never see you "naked". You will be covered with a sheet the entire time, I will undrape the area I am working on, but never at anytime will your privacy be compromised, your breasts, genitals and backside will always be covered. I am not in the room when you undress, I will give you plenty of time to disrobe and get comfortable under the sheet. It's completely up to you as to what level of undress you are comfortable with. Typically, I use cocoa or shea butter instead of massage oil; there are very few people that have reaction to the butters. I will check in periodically and ask if you need more or less pressure, Massage should never be painful, so I count on you to let me know how you are feeling. My favorite part of my job is introducing massage to people and I always feel privileged that they allow me to show them what massage can do for so many common ailments, whether it be headaches, neck pain from sleeping wrong or working at a computer, shoulder and back pain from overuse or chronic tension, sciatica or hip pain,
Please be assured there is absolutely nothing inappropriate about massage in my office, I've heard all the jokes and I let it roll off my back, because I'm not here for that kind of thing. I've spent several thousand dollars to earn those 3 letters behind my name and I take a great deal of pride in my profession. I am a member of FSMTA as well as AMTA.
Having been born and raised in the Lake Area, I invite you to come take a peak at what our small town has to offer, its just a short 20 minute ride from Gainesville. While you are here, be sure to grab a bite to eat at the famous Blue Water Bay, open for lunch and dinner, Gator Bait Sports Bar & Grill has some delicious wings and pub food, as well as nice cold beer, and if you're in the mood for Italian, check out Betty's Pizza. Well maybe you aren't hungry…Melrose has several beautiful art galleries in the historic section, or a nice quiet bench with your name on it in Melrose Bay Park looking out at the gorgeous Lake Santa Fe, its amazing!
Thank you so much for taking the time to read this. I hope to meet you one day soon. You can check appointment availability any time of the day on my website www.lakeareamassage.com from there you can book an appointment or buy a gift certificate for someone you know who could benefit from a massage but would never go otherwise.
Massage is wonderful, please come visit and spread the word! Hope to see you soon!
~ Lisa Logan, LMT MA # 76038
Lake Area Massage and Hydrotherapy MM # 32533
309 state road 26
Melrose FL 32666
Great News! I am now able to accept HSA ( Health Savings Account ) and FSA ( Flexible Spending Account ) cards !!!!!! As well as all major credit cards, Click to make an appointment today!
If you're looking for a professional massage therapist, you've come to the right place.
I am trained in a variety of modalities, and you can click on the "Services & Rates" page to learn more about the various techniques I use in my work.
Also, if you'd like to set up an appointment with me, click on "Contact Me" and send me a message. I will call you back to confirm the details of your appointment, and also answer any questions you might have.
Thanks for visiting, and have a great day.